Flash Drive Box Holding 4x6 (4R) Photo Insert
USB Flash Drive Box using Standard 4x6 Photo Insert exclusively from LA Color Pros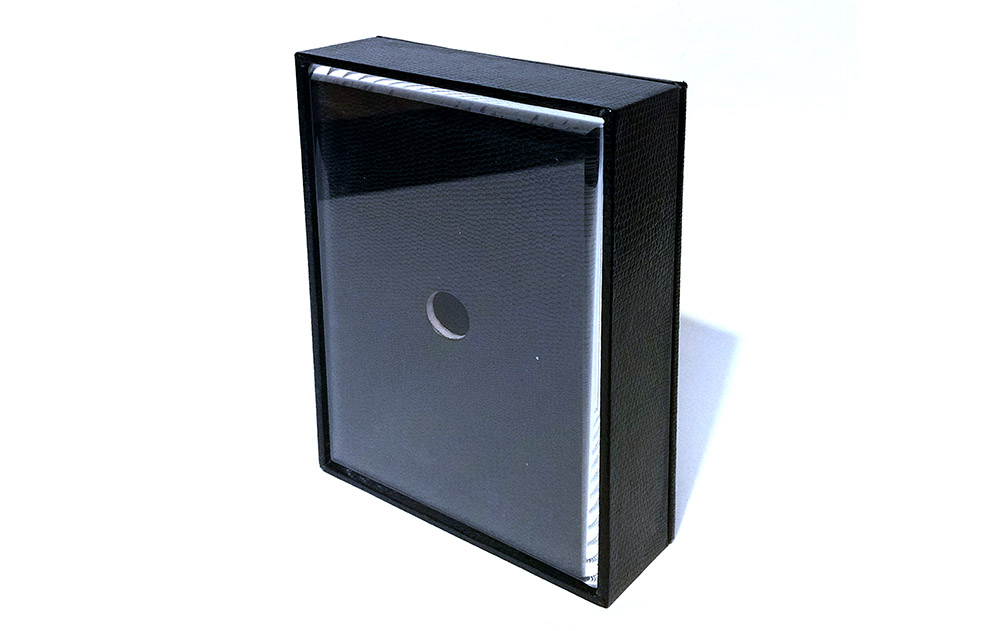 The FlashBox 4x6 is a USB flash drive box that hold any standard size USB thumbdrive. The faux leather texture and the glossy acrylic front with beveled edge gives the flashdrive box a luxurious image for delivering your final product on flash drive.
The front pocket holds a standard 4x6 (4R) photos that you can print at any store. You can also download our Photoshop template to design your own. The photo is protected by thick acrylic with a beveled edge. To insert the photo, simply poke the acrylic cover out through the inside of the box.
Inside has a black velvet padded cushion with an elastic cord that holds any standard size flash drive. It is perfect for presenting digital files to your clients.
The FlashBox can also be served as a photo frame.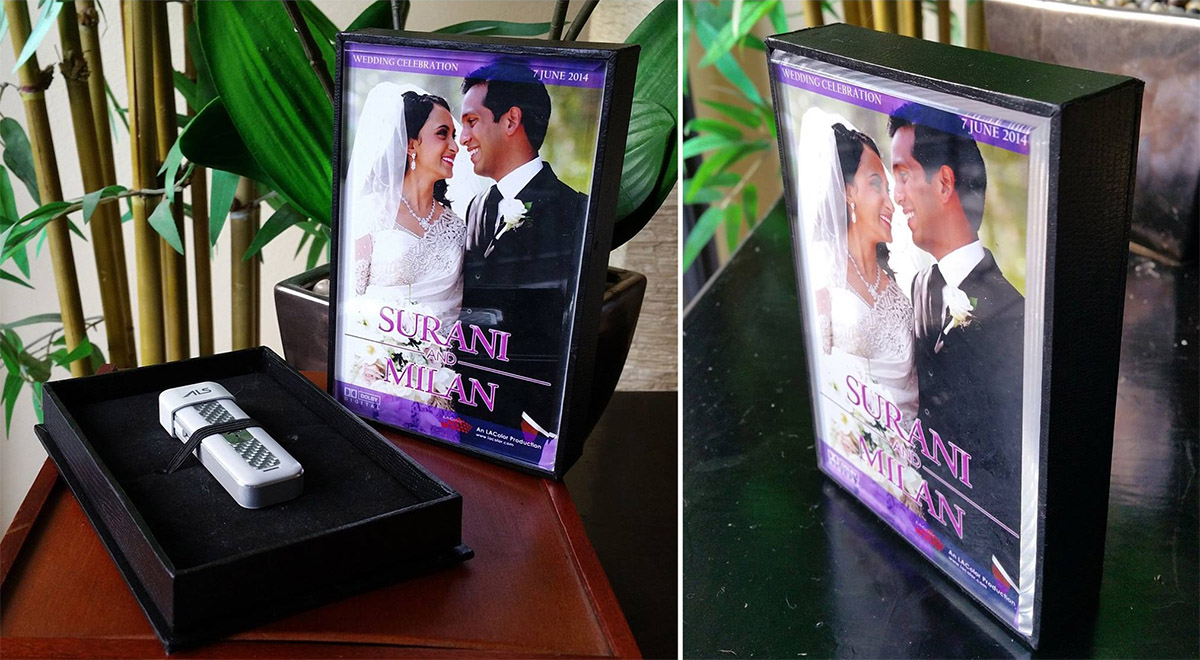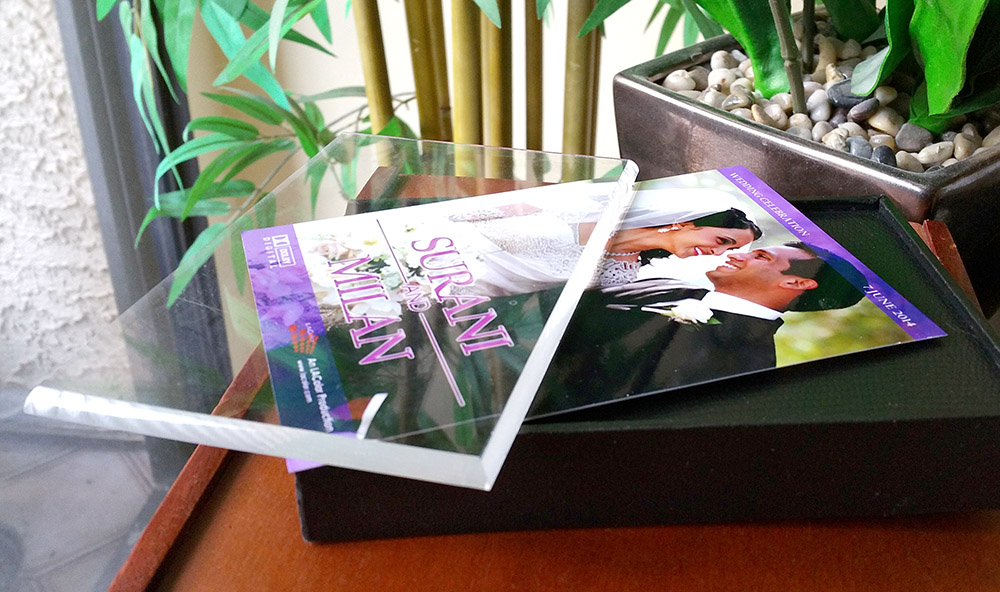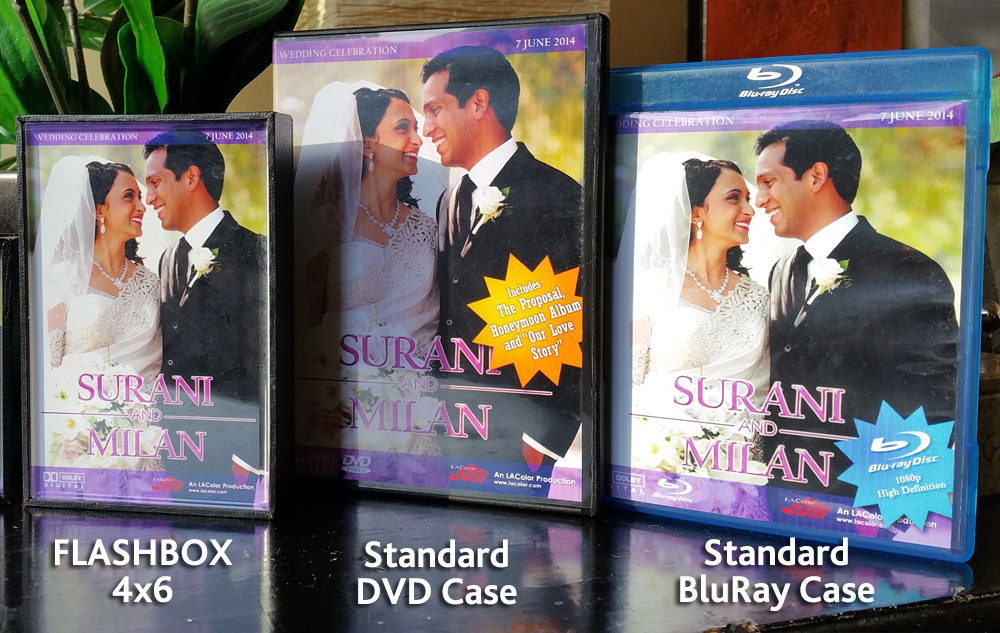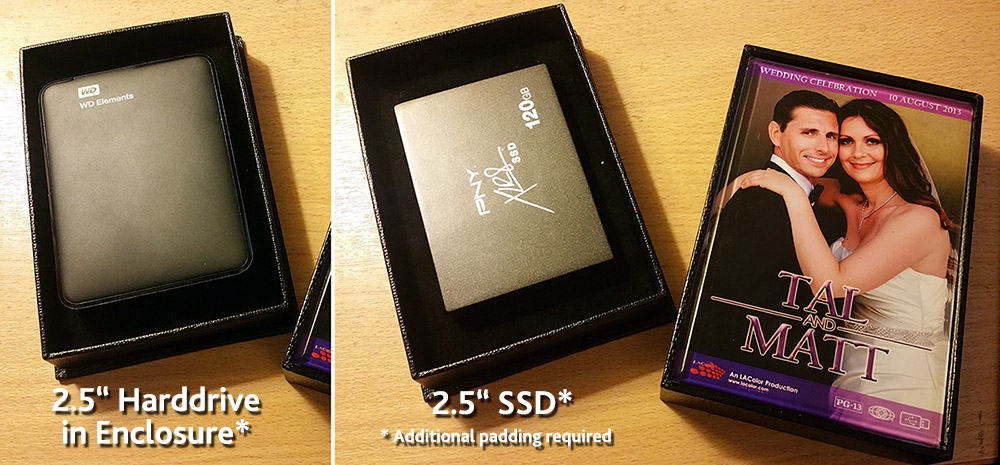 * FlashBox 4x6 can also hold 2.5" Harddrive or SSD Drive with additional padding to prevent the drive from rattling within the box.
Specifications

External Dimension : 4.25" x 6.25" x 1.375"

Internal Dimension : 4.8" x 5.8" x 0.5"

Weight: 9oz

Download Photoshop Template
Finalizing Touch
Because of the box design with a push hole at the back of the cover, the acrylic might fall off when closing the box, when closing the box. To ensure a better delivery experience, a very light use of super glue applied along 4 edges of of the front pocket is recommended.
http://www.amazon.com/gp/product/B004Y960MU?psc=1&redirect=true&ref_=oh_aui_search_detailpage
---
Comments
Send us text message for immediate response.


(502) COLOR-LA
(502) 265-6752
$35.00

Smart Wireless Flash Drive 32GB (Pearl White)
32GB Smart Wireless Flash Drive with WIFI Hotspot for PC, Mac, Smart Phones and Tablets.


$35.00

Smart Wireless Flash Drive 32GB (Piano Black)
32GB Smart Wireless Flash Drive with WIFI Hotspot for PC, Mac, Smart Phones and Tablets.


$49.00

TB HDMI Player for TakyBox TV Playback
TakyBox HDMI Stick for TV Playback with Remote Control


$12.00

TV Remote Control for TakyBox HDMI Player
Wireless TV Style Remote Control for TB Dongle