Wireless Mics vs Voice Recorders
Posted on 7/9/2007 1:05:00 AM
Record good sound at wedding ceremony.
I tried several methods through the year to record good sound of vows at wedding ceremony. The problem for using shotgun mic is, say like you are recording a speech. Okay, sound is good. Then you want to do some B-roll such as panning to the audience. All of a sudden, the sound becomes muffle.

I also tried wireless lavalier. A lot of times the wireless frequency interfere with the wireless equipment used in the location. I ended up recording lots of statics and no good clean audio to use. There is also rance issue with the wireless reception.

For recording speech in wedding ceremony, I recommend using a voice recorder.

Olympus Voice Recorder.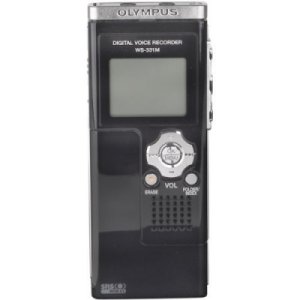 With a small wired clip micrphone clipped to the speaker or groom. Then have the speaker put the voice recorder to the front pocket.

Olympus ME-15 Lav Microphone




Pros: You get clear audio. also a second audio track to be used on top of the audio recorded with your cacmcorder for ambience sound.

Cons: You can't monitor audio live. Also have to synchronize the additonal audio track with the video recorded with the camcorder.

From experience, I keep the camcorder recording continously so I only have to synchornize once per video clip. I know people concern not being able to monitor live audio like using the wireless setup. However, if you notice something wrong during a wedding ceremony, even if you can monitor the audio, what can you do to fix it? Take a look at this clip. What can you do if this happen live?

Lav Mic Failed in Action

Sometimes it's fun to hear people sound in the restroom, cursing, talk lalalala of other people.. because they forgot the voice recorder has been on.

---
Comments
Return to blog home page Subscribe Mailing List
Comments on "ALL-I vs IPB"
"[b][/b] ..."
Posted by 3aplus63minee
on 4/19/2020
Read More

2017

2016
Dec 14
The Wedding Film Retreat
Nov 28
Playback Wedding Film with TakyBox on Amazon Fire
Sep 29
Special Discount for High Profile Wedding Cinema Workshop
Sep 9
TakyBox for the Spanish Audience
Aug 21
Photoshop, Bringing People Closer Together.
Aug 5
Flxing Flickering LED Issue
Jul 8
Falcon Media to Discontinue Blank BluRay Media Production
Jun 7
Mic'ing the Bride
May 26
A Windy Wedding Day
May 24
Trick out the Dual Channel Quick Charger with LCD Display
May 11
What Couples Should Be Looking for When Hiring a Wedding Videographer?

(1)

Apr 11
2-Day Cine School with Tom Antos
Apr 1
Summit for Event Filmmakers at San Clemente, CA
Mar 7
Data Recovery Presentation at WPPI 2016
Feb 29
Popular license music sites
Jan 28
Introducing TB Dongle
Jan 4
InFocus Video Conference 2016
Jan 1
Professional DVD and BluRay Production by Yourself

(4)

2015

2014

2013

2012

2011

2010

2009

2008

2007