Comer CM-LBPS1800 LED Light for still photography
Posted on 2/4/2011 12:50:00 PM
With it's powerful output and flexibility, Comer 1800 light becomes a perfect companion to DSLR to take photos without the use of flash light. This Comer 1800 Photography Kit includes essential elements for still photography.
The following items are recommended for still photography using the Comer light.


Comer CM-LBPS1800 LED light Second Generation - High power 1800 lux LED light strong enough to be used in still photography. With the flexibility of barn door and condenser lens, special lighting event can be achieved on talens. The second generation of Comer 1800 light also allow dimmer settings to be "saved" by using the dedicated On/Off switch to turn the light on and off.


White Diffuser for Comer 1800 - Comer 1800 light is diffused by default, which means, even light is spread across the screen. With the replacement of the default orange diffuser with the white diffuser, it functions as a soft box to add softening effect to portraits. Note: To replace the orange diffuser with the white diffuser, it is required to remove the two screws attached the orange diffuser to the Comer light body.


NP-F570 Sony compatible batteries - With the low profile and light weight/size of our NP-f570 batteries, it makes attaching the Comer light on top of DSLR possible. Photographers can still use the view finder with this battery on the Comer light attached on the hot shoe, without having the batteries blocking the forehead. Each NP-F570 can power the light for 1 hour at continuous maximum brightness.


Sony Compatible BC-V500 Charger for recharging the NP-F570 battery both at home, or in the car using the included cigarette adapter.

Check out these blog entries of photos taken using the Comer 1800 light without using flash.



Photography Using Comer LED Lights


Wedding Photography by LA Color


Using Video Light in Still Photography


Comer LED Video Light Review by Prague Workshop


Awesome Still Photos from Jose Aguilo


Model Shots by Jose Aguilo


Commercial Photography Using Comer Light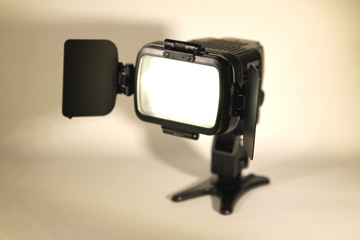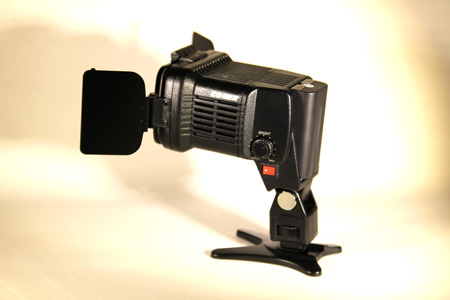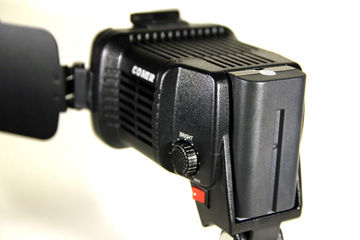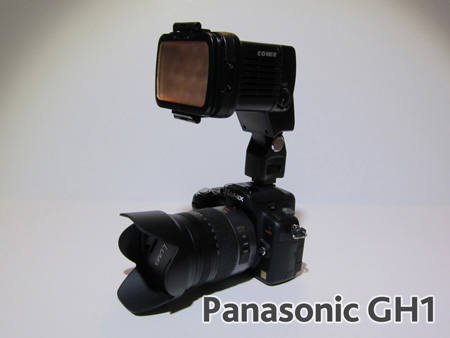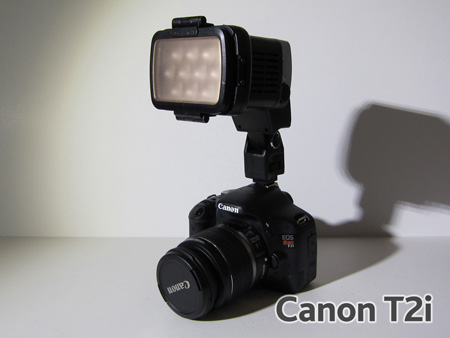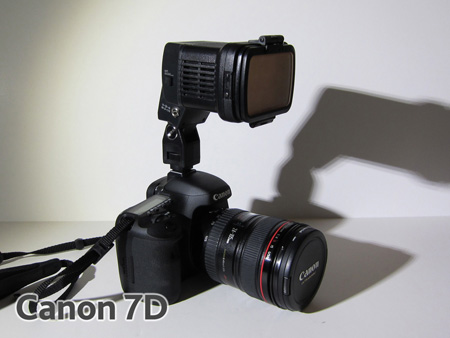 ---
Comments
Return to blog home page Subscribe Mailing List
Comments on "ALL-I vs IPB"
"[b][/b] ..."
Posted by 3aplus63minee
on 4/19/2020
Read More

2017

2016
Dec 14
The Wedding Film Retreat
Nov 28
Playback Wedding Film with TakyBox on Amazon Fire
Sep 29
Special Discount for High Profile Wedding Cinema Workshop
Sep 9
TakyBox for the Spanish Audience
Aug 21
Photoshop, Bringing People Closer Together.
Aug 5
Flxing Flickering LED Issue
Jul 8
Falcon Media to Discontinue Blank BluRay Media Production
Jun 7
Mic'ing the Bride
May 26
A Windy Wedding Day
May 24
Trick out the Dual Channel Quick Charger with LCD Display
May 11
What Couples Should Be Looking for When Hiring a Wedding Videographer?

(1)

Apr 11
2-Day Cine School with Tom Antos
Apr 1
Summit for Event Filmmakers at San Clemente, CA
Mar 7
Data Recovery Presentation at WPPI 2016
Feb 29
Popular license music sites
Jan 28
Introducing TB Dongle
Jan 4
InFocus Video Conference 2016
Jan 1
Professional DVD and BluRay Production by Yourself

(4)

2015

2014

2013

2012

2011

2010

2009

2008

2007