How to Edit DSLR Footage in Premiere Pro CS4
Posted on 8/8/2010 2:04:00 PM
If you are not ready to upgrade to CS5 but you need to edit your H.264 mov footage out of your DSLR with CS4, here's a free method to do so.
Adobe Premiere Pro CS5 provides native editing capability to popular DSLRs h.264 footage. With CS4, you will need to get plug-in like Cineform NeoScene ($99) to do the job. Here's a FREE workaround.

Without the native editing platform, a high quality HD codec to edit in AVI is needed. The fact is, Premiere is much happier to edit in AVI then in other format. Therefore, similar to Cineform, non-native clips need to be transcoded to AVI format with an intermediate codec. We can use the free Matrox I-Frame HD codec as the intermediate codec. We can also use Adobe Media Encoder to do the batch transcoding job.


Download Matrox VFW Driver
Matrox used to lock their Matrox I-Frame HD codec to be used with their hardware products only. Recently, they unlocked the VFW codec. You can download it here.

Download Matrox VFW Software Codecs

After download, install the codec to your system.


Setup Adobe Media Encoder (AME) for Batch Transcoding
After installing the Matrox VFW codec, open up Adobe Media Encoder. Drag and drop any video file to it, then select "Microsoft AVI" under the "Format" column and select "Edit Export Settings" under the "Preset" column.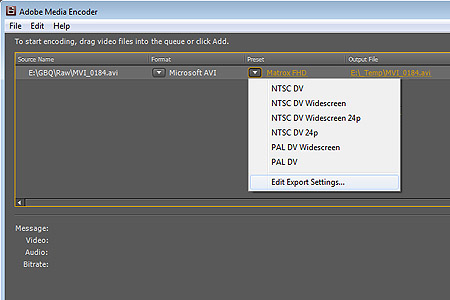 In the AME Export Settings dialog box,



click on the "Video" tab


select "Matrox MPEG-2 I-frame HD" under Video Codec


Click on the button "Codec Settings"


Assign a data rate. It ranges from 50mbps to 300mbps. Anything between 100mbps to 150mbps would be a good value to start.


Select a frame rate that matches your clips


Change Field Type to "Progressive"


Change Aspect to "Square Pixel (1.0)"


Now change the frame size width and height to 1920 and 1080.


click on the "Audio" tab


Make sure it is uncompressed, 48000 hz Sample Rate, Stereo, and 16 bit.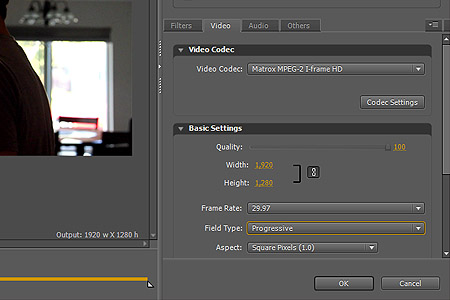 We are ready to go! Click on the "Disc" icon on top next to "Preset" to save this preset for future use.

Now drag and drop all the DSLR clips to Adobe Media Encoder for batch transcoding.


Setup Premiere Pro CS4 Timeline
Once all the clips are transcoded into AVI, import them to Premiere to edit.



Start Premiere Pro CS4 and create a new project


When creating New Sequence, click on the "General" tab


Select "Desktop" under Editing Mode


Change the Timebase based on your clip timebase


Set frame size to 1920 and 1080


Change Pixel Aspect Ratio to "Square Pixel (1.0)"


Change Fields to "No Fields (Progressive Scan)"


Under "Video Previews", select "Microsoft Video1" as the timeline codec.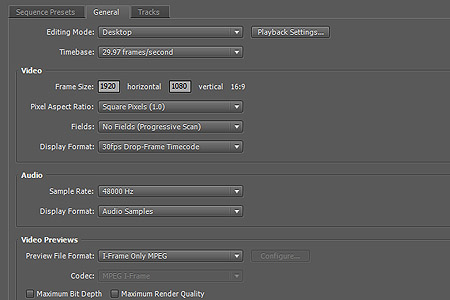 Click on "Save Preset" for future use. The new preset can be found under the "Custom" folder in the "Sequence Presets" tab.

Now we can edit DSLR clips in Premiere Pro much easier. There will still be the red render line above the timeline. However, there would not be any lagging when scrubbing the timeline or stuttering during playback. If your computer is not fast enough, scale down the preview monitor, and force to "Draft Quality" mode.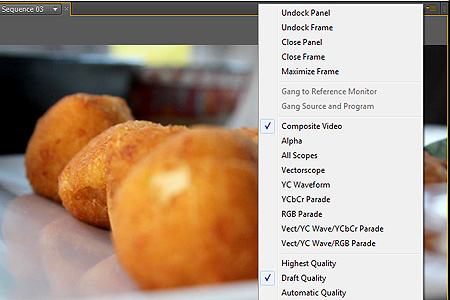 Matrox I-Frame HD codec is a high quality intermediate codec to use. Best of all, it's free!
---
Comments
Return to blog home page Subscribe Mailing List
Comments on "ALL-I vs IPB"
"[b][/b] ..."
Posted by 3aplus63minee
on 4/19/2020
Read More