Standard Definition vs High Definition Acquisition
Posted on 8/25/2009 10:34:00 PM
Screen shot showing the difference of SD and HD video acquisition
I came across a discussion. Someone's Canon GL2 standard definition was broken. He was wondering should he spend money to repair the broken GL2 or should be invest in HD camcorders. I thought it was an obvious questions. However, there're still people suggesting in some part of America, all business are still in need of SD video only.

From my point of view, even if you are only exporting to DVD (Standard Definition), you should consider upgrading to HD



Ensure your business competitiveness. Many clients are looking for HD filming and BluRay deliverable.


Shooting in HD can always be export to SD. However, it is not the same way around.


Shooting in HD to downgrade to SD gives better quality than pure SD capture.

I have posted examples before to show upsizing SD and downsizing HD to the same resolution.

http://www.lacolor.com/video/lizdon.html

Since I don't have my Canon GL2 anymore, I pulled this frame grabs from a previous project, directly export from the timeline.


Canon GL2 1:1 capture in 720x480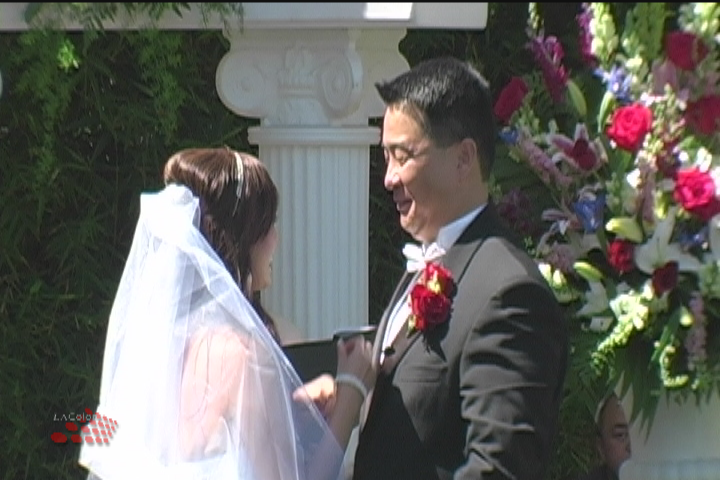 Canon HV20 HD downsize to 720x480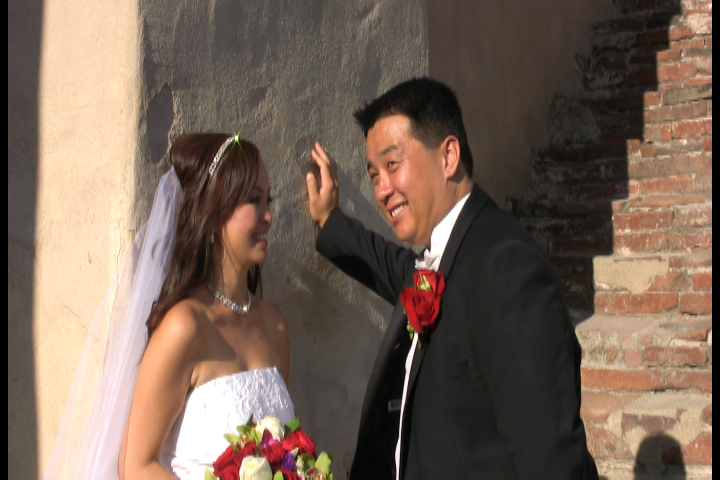 (Click on the image to see the full size 720x480 export}

The video is captured on the same day in the same location. Although Canon GL2 is a 3-CCD camcorder, HV20 performs just as well.
---
Comments
Return to blog home page Subscribe Mailing List
Comments on "ALL-I vs IPB"
"[b][/b] ..."
Posted by 3aplus63minee
on 4/19/2020
Read More

2017

2016
Dec 14
The Wedding Film Retreat
Nov 28
Playback Wedding Film with TakyBox on Amazon Fire
Sep 29
Special Discount for High Profile Wedding Cinema Workshop
Sep 9
TakyBox for the Spanish Audience
Aug 21
Photoshop, Bringing People Closer Together.
Aug 5
Flxing Flickering LED Issue
Jul 8
Falcon Media to Discontinue Blank BluRay Media Production
Jun 7
Mic'ing the Bride
May 26
A Windy Wedding Day
May 24
Trick out the Dual Channel Quick Charger with LCD Display
May 11
What Couples Should Be Looking for When Hiring a Wedding Videographer?

(1)

Apr 11
2-Day Cine School with Tom Antos
Apr 1
Summit for Event Filmmakers at San Clemente, CA
Mar 7
Data Recovery Presentation at WPPI 2016
Feb 29
Popular license music sites
Jan 28
Introducing TB Dongle
Jan 4
InFocus Video Conference 2016
Jan 1
Professional DVD and BluRay Production by Yourself

(4)

2015

2014

2013

2012

2011

2010

2009

2008

2007