Epson XP-620 (XP-630) with InkProducts.com Executive Series CISS
Posted on 2/12/2015 12:57:00 AM
Need a great low cost high quality inkjet printer? This is a great combination.
We purchased this Epson XP-620 printer at Staples at $89 plus a 15% coupon. Amazon price is $99. It is an excellent 5 color pigment based All-In-One inkjet printer with DVD printing. It includes a flat bed scanner. It is almost a disposable printer at this price :)

*NOTE Epson released XP-630 to replace XP-620. All the spec looks the same except it uses different ink cartridges. Price ranges from $79 to $109. Epson XP-630 link on Amazon, Bestbuy and Office Depot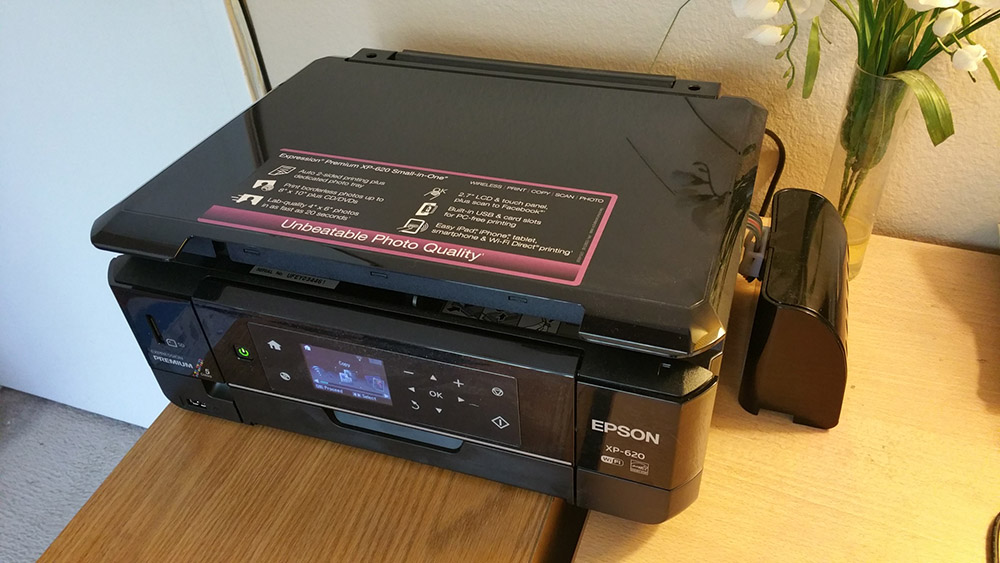 Dye vs Pigment
Instead of the previous 6 colors (Cyan, Light Cyan, Magenta, Light Magenta, Yellow, Black) dye based ink photo ink, now it is 5-color (Cyan, Magenta, Yellow, Black, Photo Black) pigment based color printing.

Dye-based ink is good for bright vivid output. However, print out will be faded in a few years. Pigment is some what dull but last over 100 years. Epson spent tremendous effort in improving pigment based ink color output. With this new printer, I cannot tell the difference between the previous dye based color and newly improved pigment based printout.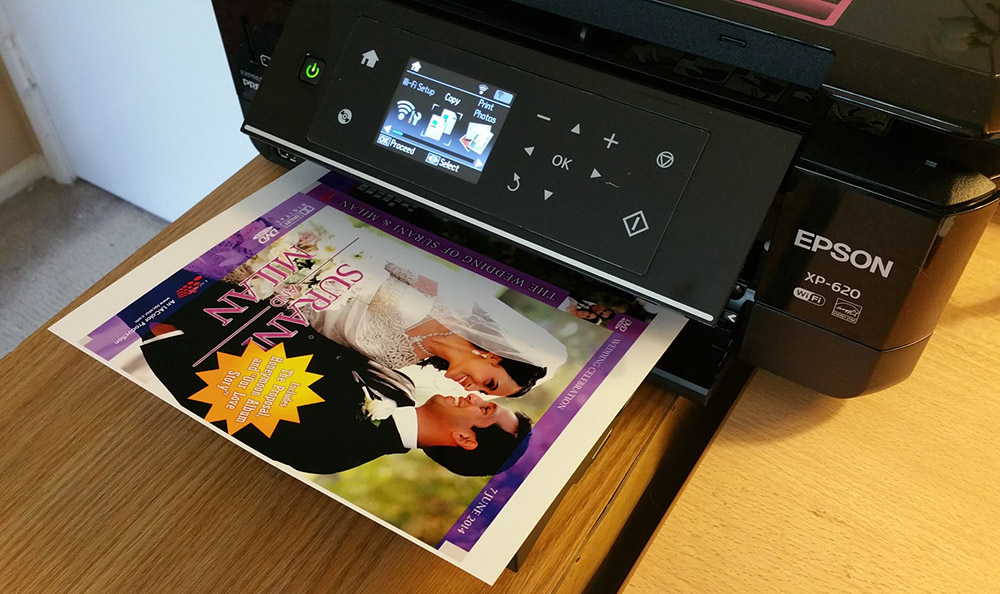 DVD Printing
Compare to the previous built-in DVD tray as in the Epson Artisan models, Epson Expression XP-620 went with the detachable DVD tray same like the old Epson Stylus Photo Printer series. I personally prefer the built-in tray. But with such a low cost printer, I am okay with it.

Also, Epson makes the operation a lot clumsier than previous models. Before printing, the printer display a message that looks like telling you to load the tray. However, the message is actually saying do not load the tray. Instead of just hitting OK, now have to press "OK", and "Start" to start printing. Print position is accurate on the disc surface. Output is stunningly beautiful using our Falcon Glossy watershield DVD and Falcon Glossy Watershield BluRay disc.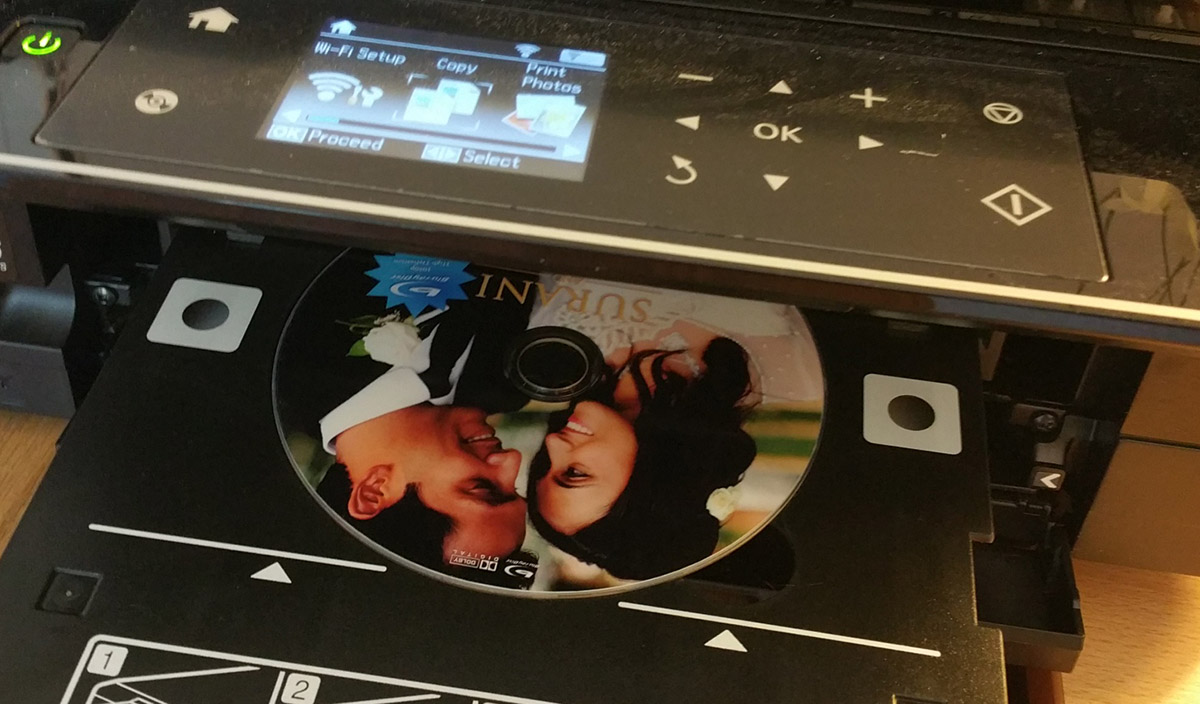 We designed the DVD label using Photoshop and print with the included Epson PrintCD software. You can download the Photoshop template here.



InkProducts CISS Executive Series CISS
Ink cost is always the biggest complain and expense associated with any inkjet printer. We have been using Continuous Ink Supply System (CISS) with previous Epson Inkjet printers. Ever since, ink cost is minimal and not a concern at all.

We purchased the Executive Series CISS from InkProducts.com (We are not affiliated with Inkproducts.com)

Epson Expression XP-620 CISS Executive Series Version-4
Epson Expression XP-630 CISS Executive Series Version-4

The cost of the CISS system is $119, even higher than the cost of the printer. However, with years of using CISS, this executive series CISS is the best we have encountered. All ink tanks is hosted within a beautiful box that matches the look of the printer.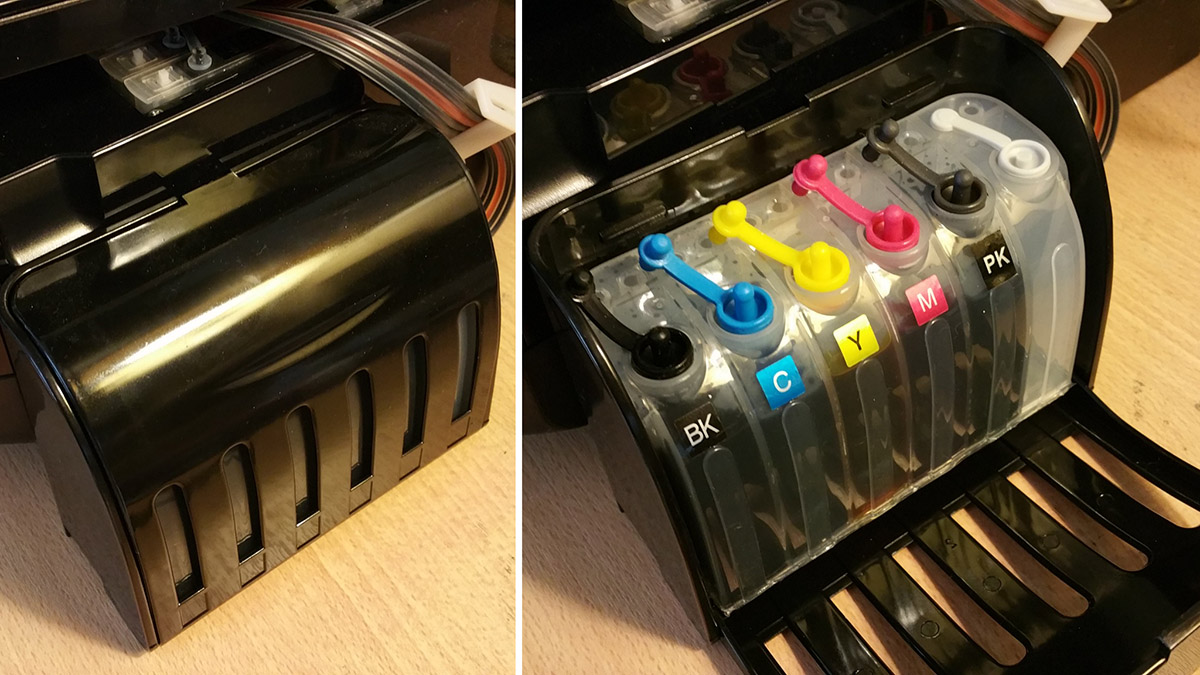 A clear setup instruction document is included in the package. There is also a mounting bracket to host the tubes. There is no need to break any part of the new printer. The bracket will jam open the cover leaving space for the tubes to come inside to the printer.

If you find this setup ugly, just keep staring at it for 10 minutes, you will not see anything unusual anymore. :)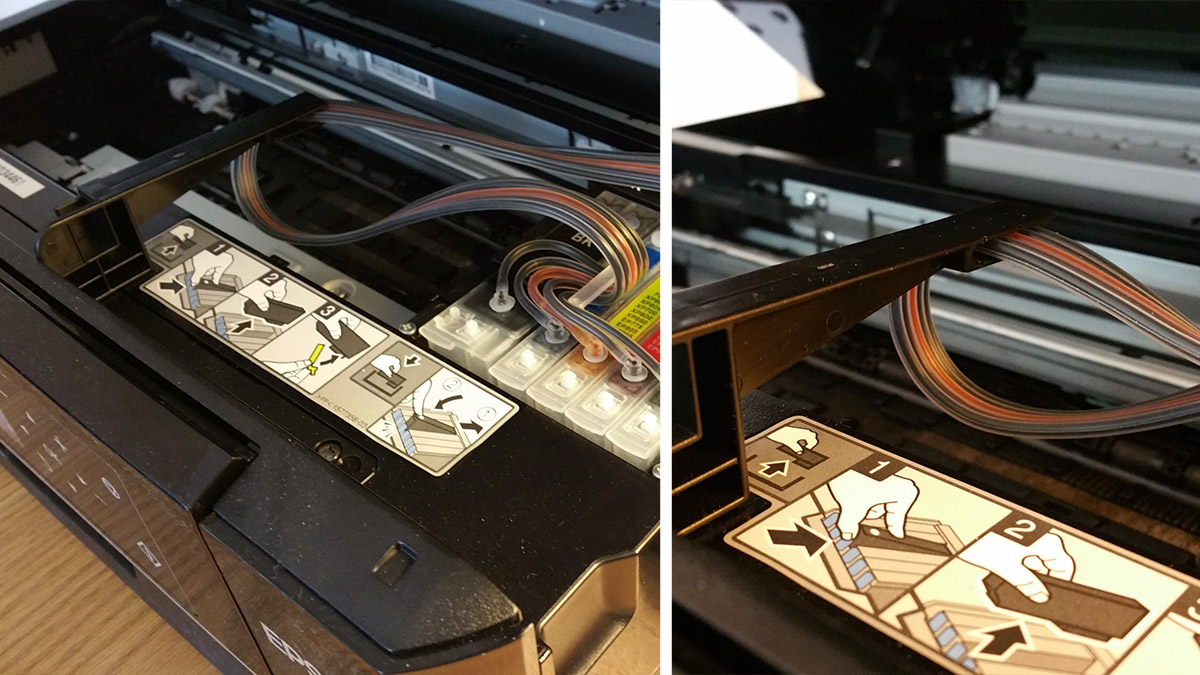 The Auto-Reset switch works amazingly well. When the printer reported a color ran out (yes, it will spit out the page half printed), just proceed with the "OK" key to proceed changing cartridge. However, at this point, you don't need to take out the cartridge and install it back. Just press the hold the white auto reset switch on the front of that cartridge for 2 seconds. DONE! The printer will give you 4 pages of warnings that you are not using genuine Epson ink. Just have to press OK 4 times to continue. Yes it's annoying. But Epson cannot stop me from using CISS.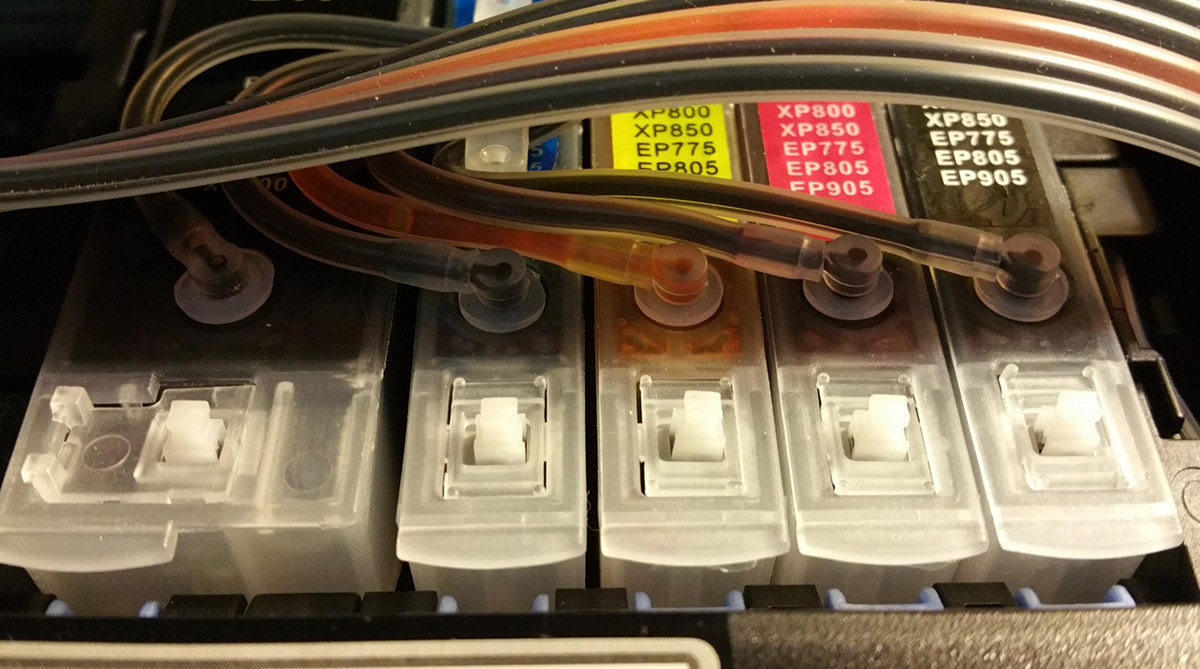 Epson Printer Driver Color Settings
I personally found the default color output not fitting my taste. So here's the settings you can try

Color: Epson Vivid
Brightness: -5
Contrast: +10
Saturation: +10

Hope you enjoy this printer as much as we do.


Replacement Ink (Updated 12/7/2015)
With heavy printing full color pages all the time over a year, it's time to re-order ink. Getting ink bottles from InkProducts.com won't cause an arm and leg. 4 bottles of 2oz color ink and 1 bottle of 4oz Photo Black Ink, all costs only $39. It could last a few years.

http://www.inkproducts.com/ink-store441/product.php?productid=885

---
Comments
Return to blog home page Subscribe Mailing List
Comments on "ALL-I vs IPB"
"[b][/b] ..."
Posted by 3aplus63minee
on 4/19/2020
Read More