Should I Offer Wedding Video Raw Footage?
Posted on 10/12/2017 9:27:00 PM
Raw footage is a great way to up-sell to customers. There're myth among wedding filmmakers in offering raw footage.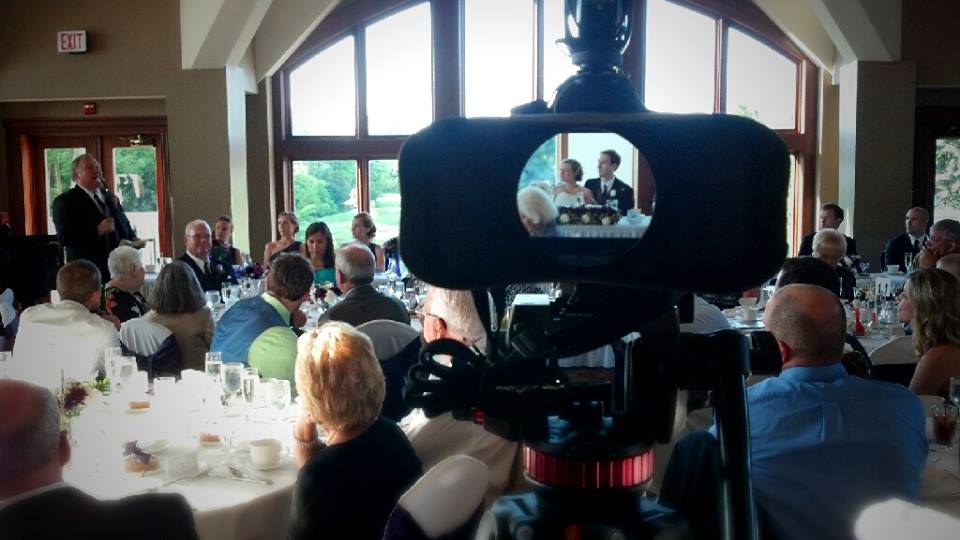 Raw footage are unedited video clips recorded from the event. They are highly unwatchable, not color corrected, out of sync audio. They are very likely contains shaky or out of focus footage that is not the best representation of your work.

Some brides have different interpretation of what raw footage is. Therefore, it is best to manage their expectation when they request or order raw footage. Usually, if the new inquiry a bride ask for raw footage only, they might think raw footage is just their wedding film without fancy editing. Make sure to ask the bride if they plan to have someone edit the raw footage. If not, it is best not to sell raw footage only.

Many times wedding couple will order raw footage after the wedding film is delivered. They might have extra cash left from wedding, thus they want to order raw footage as keepsake. It is completely safe to sell raw footage in this case.


Myth in Offering Raw Footage
However, many wedding filmmakers have concern about selling raw footage. Those are myth such as...


"Bride might go thru every single clip and question you when they are not in used."
If you already deliver a film the couple loves, there is nothing you need to worry about this.


"They don't know what raw footage is. They will be angry as raw footage is not watchable"
It will be true if they ask for raw footage only package.. meaning you shoot and copy files and done. No editing. They think they can just watch raw footage without paying money to edit. If they order raw footage after the film is delivered, no need to worry


"The groom is going to edit my footage to a highlight to promote his new wedding video business. "
This never happens. You can attach a contract for them to know raw footage is not for commercial purpose. But if someone new edit your footage to create a better highlights than yours, you have more things to worry other than selling raw footage.


How Much Should I Sell Raw Footage For
It is highly depends on your market. They could be mostly a flat fee between $300 to $2000 in a USB flash drive or an external harddrive.

Unless raw footage is listed as part of the package, it is always safe to sell raw footage as an add-on. Never give it out for free unless it is an incentive to close the deal.

If a customer ask why raw footage is not free, or why does it cost a few hundred dollars, explain to them they hire you to shoot a wedding film. The final product is the wedding film itself. Thus, raw footage is your business assets. Similarly if you buy some memory cards for that job, they are not free to give to the bride.

Similarly, if you are hired to shoot raw footage, you don't edit a highlights for free.
---
Comments
Return to blog home page Subscribe Mailing List
Comments on "ALL-I vs IPB"
"[b][/b] ..."
Posted by 3aplus63minee
on 4/19/2020
Read More

2017

2016
Dec 14
The Wedding Film Retreat
Nov 28
Playback Wedding Film with TakyBox on Amazon Fire
Sep 29
Special Discount for High Profile Wedding Cinema Workshop
Sep 9
TakyBox for the Spanish Audience
Aug 21
Photoshop, Bringing People Closer Together.
Aug 5
Flxing Flickering LED Issue
Jul 8
Falcon Media to Discontinue Blank BluRay Media Production
Jun 7
Mic'ing the Bride
May 26
A Windy Wedding Day
May 24
Trick out the Dual Channel Quick Charger with LCD Display
May 11
What Couples Should Be Looking for When Hiring a Wedding Videographer?

(1)

Apr 11
2-Day Cine School with Tom Antos
Apr 1
Summit for Event Filmmakers at San Clemente, CA
Mar 7
Data Recovery Presentation at WPPI 2016
Feb 29
Popular license music sites
Jan 28
Introducing TB Dongle
Jan 4
InFocus Video Conference 2016
Jan 1
Professional DVD and BluRay Production by Yourself

(4)

2015

2014

2013

2012

2011

2010

2009

2008

2007