Off Camera Lighting with the Comer 1800 on Light Stand
Posted on 1/22/2010 11:26:00 PM
An article contributed by Mark Von Lanken at Von Wedding Films
On camera lighting looks very flat. Additionally on camera lighting is obtrusive when doing interviews. When the light is at eye level, it can be very irritating, especially to people who are a little older. The solution is to get the light off the camera, but until recently, that meant I had to use a second person to hold my light and battery pack while shooting the decorations at wedding receptions.

Using the Comer 1800 and mounting it to a light stand via the Light Stand Adapter or Umbrella Adapter with the Accessory Mount Shoe, is the ideal solution.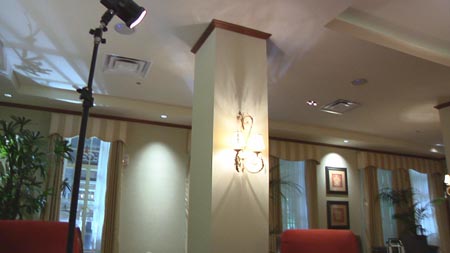 First of all the Comer 1800 is the perfect replacement to my older light which was powered by a battery belt. The Comer 1800 has the throw of traditional on camera lights without the added weight of a battery belt. Secondly, mounting the Comer 1800 to a light stand gives beautiful dimensional light to my shots (click on the image to view full size).

You could use tradition light fixtures mounted to a light stand, but they need electricity. Additionally, you have to be very careful when moving hot light fixtures because the lamps are more likely to break when moving them while they are still hot. With the Comer 1800 on a light stand I can move the light all over the room without the hassle of an extension cord or the fear of popping a hot lamp.

You can see the dramatic difference in the details of the grooms cake in these before and after shots.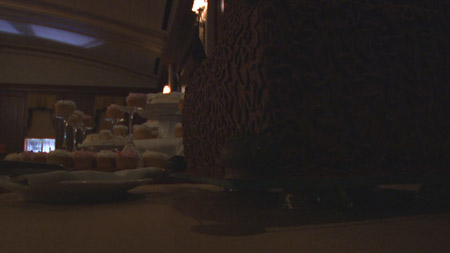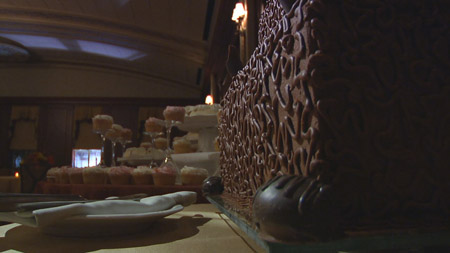 Notice how the colors pop on the floral shots in these before and after shots.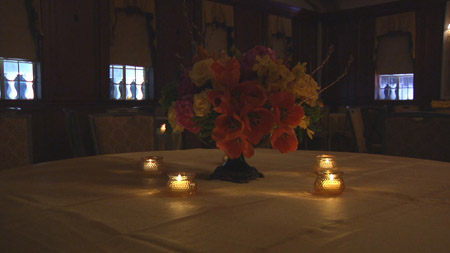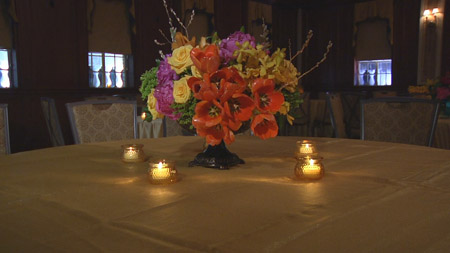 I am always careful not to throw to much light on my interview subjects at wedding receptions. In this example I placed the Comer 1800 up high on a light stand to add just enough fill light. Also notice how the light added a nice sparkle to her eyes.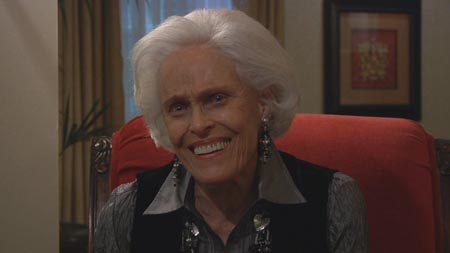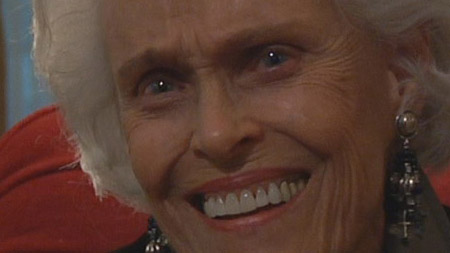 Mark Von Lanken
www.VonWeddingFilms.com
www.VonTraining.com

Training Videographers for Success
Join our One-On-One Training Workshop
http://www.trainingvideographers.com/oneononeworkshops.html

---
Comments
Return to blog home page Subscribe Mailing List
Comments on "ALL-I vs IPB"
"[b][/b] ..."
Posted by 3aplus63minee
on 4/19/2020
Read More

2017

2016
Dec 14
The Wedding Film Retreat
Nov 28
Playback Wedding Film with TakyBox on Amazon Fire
Sep 29
Special Discount for High Profile Wedding Cinema Workshop
Sep 9
TakyBox for the Spanish Audience
Aug 21
Photoshop, Bringing People Closer Together.
Aug 5
Flxing Flickering LED Issue
Jul 8
Falcon Media to Discontinue Blank BluRay Media Production
Jun 7
Mic'ing the Bride
May 26
A Windy Wedding Day
May 24
Trick out the Dual Channel Quick Charger with LCD Display
May 11
What Couples Should Be Looking for When Hiring a Wedding Videographer?

(1)

Apr 11
2-Day Cine School with Tom Antos
Apr 1
Summit for Event Filmmakers at San Clemente, CA
Mar 7
Data Recovery Presentation at WPPI 2016
Feb 29
Popular license music sites
Jan 28
Introducing TB Dongle
Jan 4
InFocus Video Conference 2016
Jan 1
Professional DVD and BluRay Production by Yourself

(4)

2015

2014

2013

2012

2011

2010

2009

2008

2007