Stolen Lens Caught on Time-lapse
Posted on 8/4/2014 8:41:00 PM
A cinematographer learned a good lesson at the wedding day. One of the expensive lens were missing at the event.
A cinematogrpaper friend was filming at a private and upscale wedding last week. His Canon 70-200mm F2.8 lens were stolen.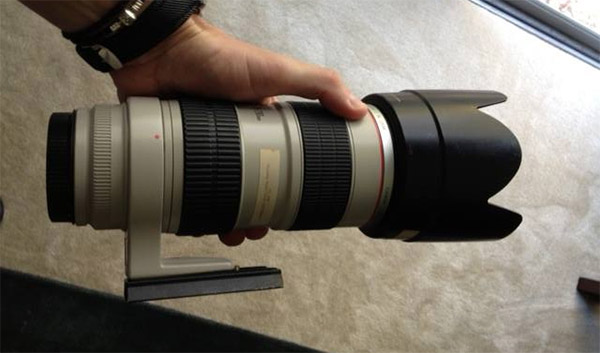 It was indeed 2 guests that stole the lens. A time-lapse for the reception was setup at 10 second intervals. The entire plan and execution was captured. In the pictures one guy picked it up and sat down on the steps. The other guy walked over. Then one took off his jacket and wrapped the lens with it. They both stood up and left with the lens under one mans arm.

Police report was filed and now the lens are back to the original owner's possession. If it is without the time-lapse evidence, the lens would have been gone forever. Lesson learned!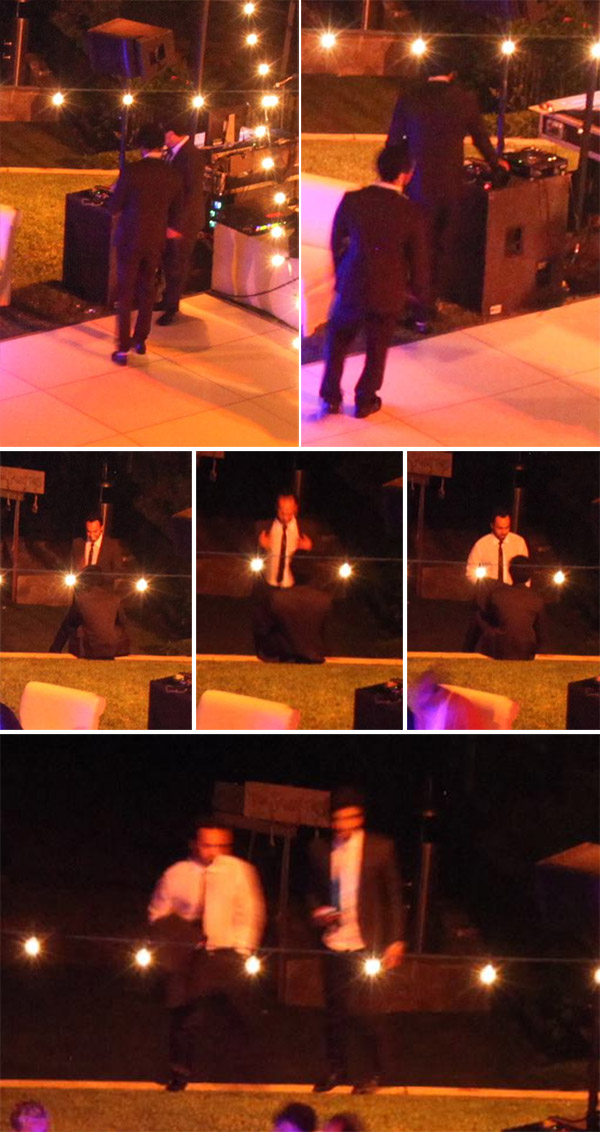 ---
Comments
Return to blog home page Subscribe Mailing List
Comments on "ALL-I vs IPB"
"[b][/b] ..."
Posted by 3aplus63minee
on 4/19/2020
Read More

2017

2016
Dec 14
The Wedding Film Retreat
Nov 28
Playback Wedding Film with TakyBox on Amazon Fire
Sep 29
Special Discount for High Profile Wedding Cinema Workshop
Sep 9
TakyBox for the Spanish Audience
Aug 21
Photoshop, Bringing People Closer Together.
Aug 5
Flxing Flickering LED Issue
Jul 8
Falcon Media to Discontinue Blank BluRay Media Production
Jun 7
Mic'ing the Bride
May 26
A Windy Wedding Day
May 24
Trick out the Dual Channel Quick Charger with LCD Display
May 11
What Couples Should Be Looking for When Hiring a Wedding Videographer?

(1)

Apr 11
2-Day Cine School with Tom Antos
Apr 1
Summit for Event Filmmakers at San Clemente, CA
Mar 7
Data Recovery Presentation at WPPI 2016
Feb 29
Popular license music sites
Jan 28
Introducing TB Dongle
Jan 4
InFocus Video Conference 2016
Jan 1
Professional DVD and BluRay Production by Yourself

(4)

2015

2014

2013

2012

2011

2010

2009

2008

2007