Progressive Segmented Frames
Posted on 7/24/2013 1:44:00 PM
Progressive Segmented Frames (PsF) is the method to preserve progressive content through interlaced device and broadcasting.
I was in a discussion that 30p is not on NTSC broadcast spec as well as BluRay spec. PsF was used indeed in delivering progressive content through interlace device/broadcasting. Basically, each full progressive frame is split into two fields. Since at each moment, both fields are showing the exact same content, the progressive content is preserved. Here is a graphic presentation of what PsF works.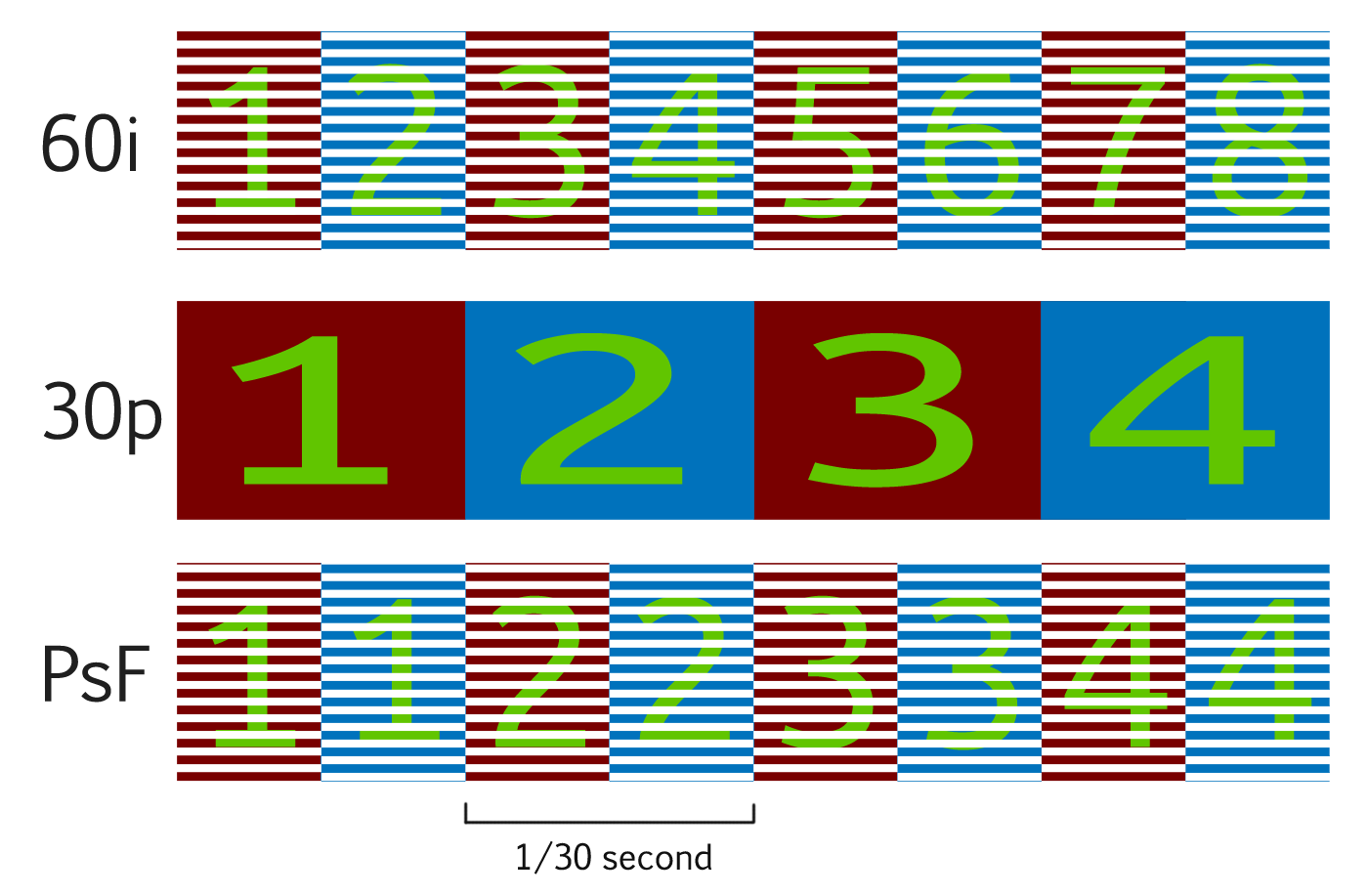 While at the discussion, I was asked how 60i and 60p affiliates from each other. Here's another graphical presentation.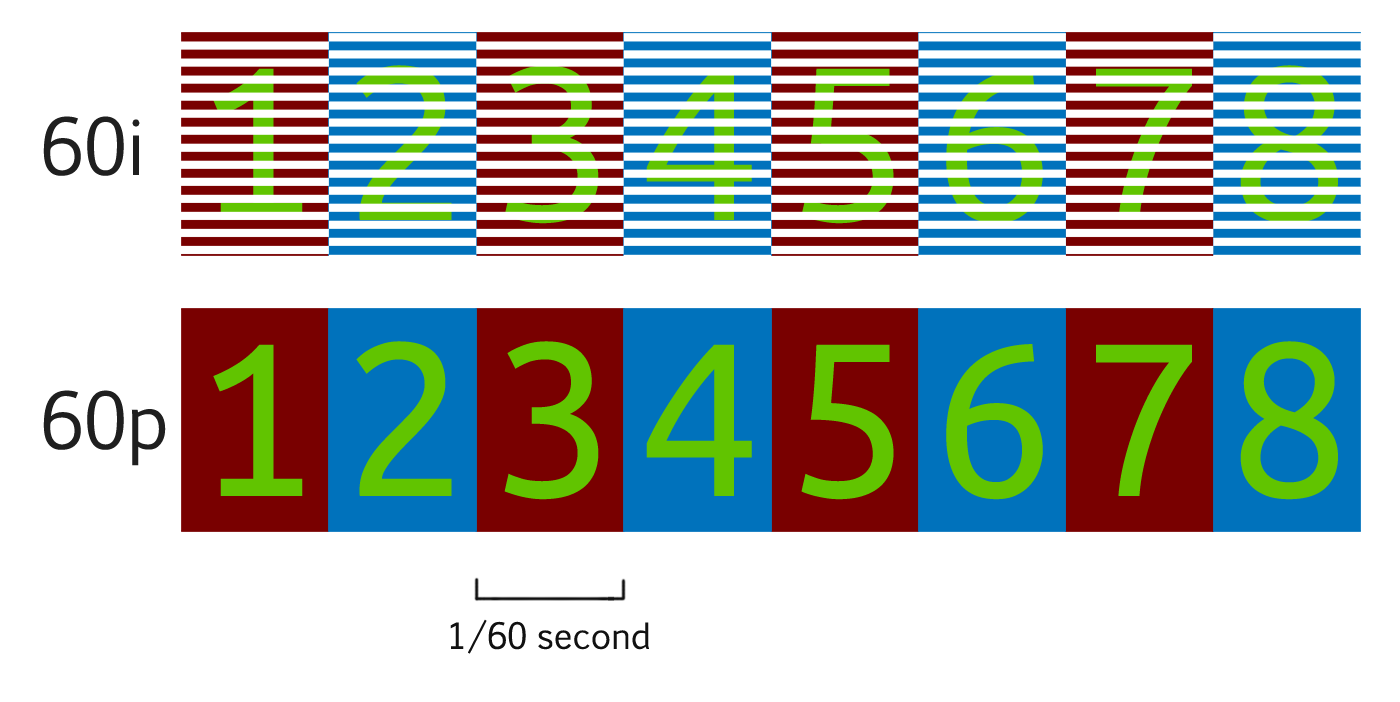 ---
Comments
Return to blog home page Subscribe Mailing List
Comments on "How to Repair DSLR .MOV on Corrupted SD Card"
"Your computer, email and smartphone are hacked. We have all your photos, personal correspondence and access to bank accounts. On June 3, we will post on the Internet and send to all people who you h..."
Posted by Stevetum
on 5/28/2019
Read More

2017

2016
Dec 14
The Wedding Film Retreat
Nov 28
Playback Wedding Film with TakyBox on Amazon Fire
Sep 29
Special Discount for High Profile Wedding Cinema Workshop
Sep 9
TakyBox for the Spanish Audience
Aug 21
Photoshop, Bringing People Closer Together.
Aug 5
Flxing Flickering LED Issue
Jul 8
Falcon Media to Discontinue Blank BluRay Media Production
Jun 7
Mic'ing the Bride
May 26
A Windy Wedding Day
May 24
Trick out the Dual Channel Quick Charger with LCD Display
May 11
What Couples Should Be Looking for When Hiring a Wedding Videographer?

(1)

Apr 11
2-Day Cine School with Tom Antos
Apr 1
Summit for Event Filmmakers at San Clemente, CA
Mar 7
Data Recovery Presentation at WPPI 2016
Feb 29
Popular license music sites
Jan 28
Introducing TB Dongle
Jan 4
InFocus Video Conference 2016
Jan 1
Professional DVD and BluRay Production by Yourself

(4)

2015

2014

2013

2012

2011

2010

2009

2008

2007