Recommended Encoder Settings for USB Thumbdrive Delivery
Posted on 10/16/2014 2:54:00 PM
There is some discussion on the best encoder settings to deliver video with USB thumbdrive. Here's what we use and our recommendations.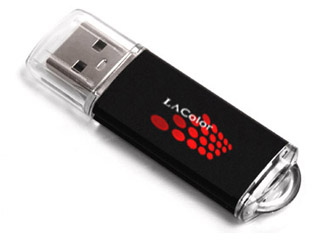 When deliver video to USB thumbdrive, we export the video to a more universal H.264 MP4 format. This MP4 format is an open standard and is wildly supported by modern computers, mobile phones, tablets and most smart TVs.

This is our recommendation on the settings using Adobe Media Encoder. The same settings shall be applied to other encoders or compressors.


Video Settings
We export the video in 1080p format.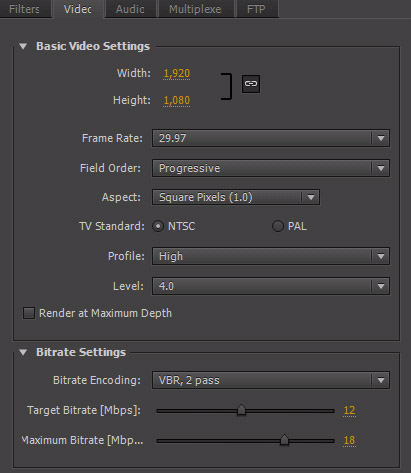 Width & Height : 1920x1080 Progressive (1080p)


Frame Rate : Should match the source frame rate.


VBR, 1-Pass


Target 15Mbps


Maximum : 20Mbps

(Or Target 10mbps max at 14mpbs will also be a good choice. That can ensure slower USB ports or flash drives can sustain the video without buffering too)

Final file size is determined by bit rate. The higher the bit rate the better the quality, thus bigger the file size. However, too high bit rate might cause playback problem (stuttering/buffering) as many USB devices cannot sustain a high data transfer rate.

VBR (Variable Bit Rate) is useful in allowing complex scene (i.e. ocean waves, tree leaves) to be allocated more data bandwidth, without causing too much visual artifacts.

CBR (Constant Bit Rate) is also a good choice. VBR helps optimizing data stream when video is streaming online. But for local USB thumbdrive playback, CBR can serve the purpose too.

VBR 2-Pass allows the encoder better analyse the scene sequence by predicting the complexity of next few frames. This makes VBR more efficient in allocating the data flow to produce better quality video

In many situations, VBR 1-pass is enough. Some people cannot tell the quality difference between 1 and 2-pass. If you have a long video to encode and VBR 2-Pass is taking too long, try CBR 12MMbps or VBR 1-Pass 12/15MBPS.


Audio Settings
Recommended audio settings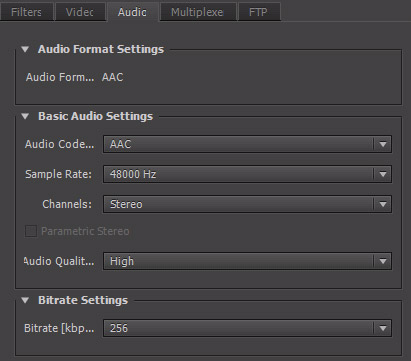 Audio format : AAC


Sample Rate : 48 kHz


Channels : Stereo


Bitrate : 256 kbps

Similarly, the higher the bit rate the better the sound quality.

This is just our recommendation. Feel free to leave your question or feedback below.


---
Comments
Return to blog home page Subscribe Mailing List
Comments on "ALL-I vs IPB"
"[b][/b] ..."
Posted by 3aplus63minee
on 4/19/2020
Read More

2017

2016
Dec 14
The Wedding Film Retreat
Nov 28
Playback Wedding Film with TakyBox on Amazon Fire
Sep 29
Special Discount for High Profile Wedding Cinema Workshop
Sep 9
TakyBox for the Spanish Audience
Aug 21
Photoshop, Bringing People Closer Together.
Aug 5
Flxing Flickering LED Issue
Jul 8
Falcon Media to Discontinue Blank BluRay Media Production
Jun 7
Mic'ing the Bride
May 26
A Windy Wedding Day
May 24
Trick out the Dual Channel Quick Charger with LCD Display
May 11
What Couples Should Be Looking for When Hiring a Wedding Videographer?

(1)

Apr 11
2-Day Cine School with Tom Antos
Apr 1
Summit for Event Filmmakers at San Clemente, CA
Mar 7
Data Recovery Presentation at WPPI 2016
Feb 29
Popular license music sites
Jan 28
Introducing TB Dongle
Jan 4
InFocus Video Conference 2016
Jan 1
Professional DVD and BluRay Production by Yourself

(4)

2015

2014

2013

2012

2011

2010

2009

2008

2007